Welcome to cef.up
cef.up is a research center in Economics and Finance funded mainly by the Portuguese Fundação para a Ciência e a Tecnologia (FCT). It was created in 2009 following the merger of CEMPRE and CETE, two research centers hosted by FEP and established in 1993 and 1991, respectively.
As its predecessors, cef.up is hosted since its creation by Faculdade de Economia - Universidade do Porto, and since October 2011, also by the Porto Business School.
cef.up conducts theoretical and applied research in Economics and Finance. It aims at producing high quality scientific research and contributing to the dissemination of economic knowledge and informing the public policy debate.
cef.up organizes three seminar series, publishes a working papers series, manages a data center and organizes scientific events. Jointly with NIPE, the Center develops and maintains a ranking of academic research performance website. The center regularly hosts visitors who cooperate with our researchers on individual projects, participate in the seminars series and teach at the PhD program in Economics.
:::::::::::::::::::::::::::::::::::::::::::::::::::::::::::::::::::::::::::::::::::::::::::::::::::::::::::::::::::::::::::::::::::::::::::::::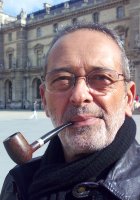 In Memoriam: António Almodovar
Our dear colleague António Almodovar passed away on December 22nd 2016, while serving as Director of Cef.up.

After obtaining his first degree in Economics in 1977, Almodovar immediately joined the Economics faculty of the University of Porto (Faculdade de Economia do Porto, FEP) as an Assistant Professor. He obtained his Doctoral Degree at FEP in 1993 and became Full Professor in 2010. He contributed to innovative research on the history of economic thought and inspired several generations of undergraduate and graduate students. He selflessly served at FEP, where, among many other duties, he was President of the Scientific Council for a decade. He was one of the most devoted members of the faculty of FEP, created in the very year of his birth, 1953.

Almodovar directed Cef.up from July 17, 2013 to his death, admirably combining a consistent quest for excellence with a firm sense of fairness and exceptional generosity. He will be recalled and missed, as a devoted Director and as a kind and enthusiastic colleague. We will honour his memory by continuing to pursue his vision for economics, for our school, and for our research centre.